Chinese Solar Inverter Export Rankings for April: Huawei #1, Sungrow #2, SofarSolar #3
New Energy Think Tank: Analysis of the April Chinese inverters export data done by the team at Century New Energy Network was recently released. According to the data, the total export value of inverters (including PV, distributed PV, automobile inverters, etc.) produced in China in April was 232 million USD, which is a 4.36% decrease from the previous month.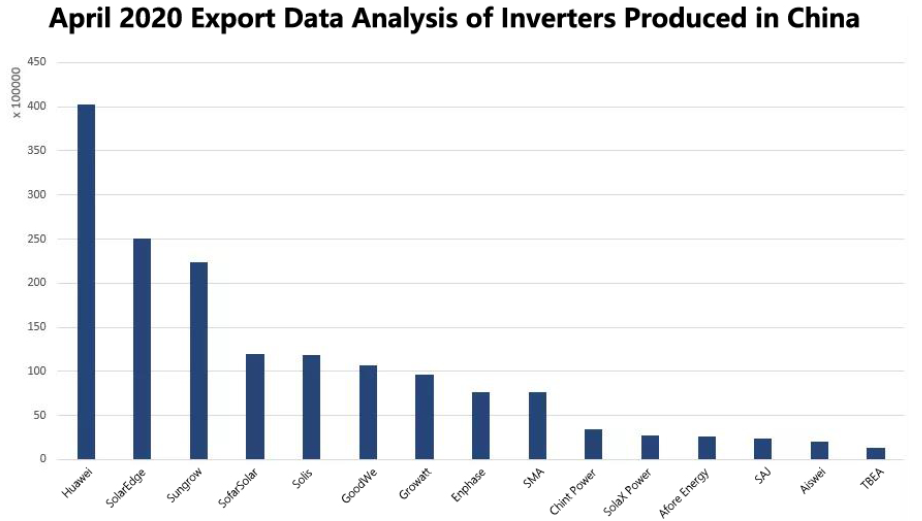 CNE Analysts, Jack Zhang, reported that, in April of 2020, the export value of China's major PV inverter brands and enterprises was approximately 123 million USD. Among them, Huawei exported 40.25 million USD, accounting for 17.35% and regained first place. Comprehensive data from January to April shows that Huawei has just edged out Sungrow with a slight advantage. It is worth noting that SofarSolar has entered the monthly top three for the first time. Moreover, SMA and Aiswei's export values were calculated separately and not combined.